FOR IMMEDIATE RELEASE
OCTOBER 29, 2019
Congresswoman Ayanna Pressley Endorses Jesse Mermell
Pressley Cites Mermell's Advocacy on Women's Health, Leadership in Progressive Business Fights and Work to Elect Democrats Around Massachusetts
BROOKLINE – Democratic Congresswoman Ayanna Pressley today endorsed Jesse Mermell to represent Massachusetts' Fourth District in the U.S. House of Representatives, calling her the right partner to join Pressley's progressive fights on behalf of Massachusetts in Washington, D.C.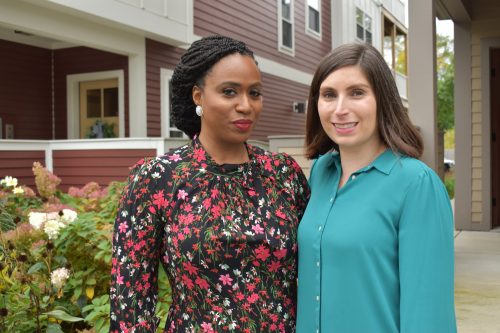 "Jesse has spent her career in pursuit of progressive change, and her leadership has always been undertaken in close partnership with the community," Pressley said. "Jesse's greatest strength – as a public servant and as a friend – is that she listens actively and intentionally, with compassion and empathy. Because she remains in such close proximity to the voices in her community, Jesse is a bold and powerful advocate on issues of consequence – from transit and economic justice to reproductive health care and climate change. 
Pressley, who made history when she was elected last year to represent Massachusetts' 7th District in Congress, recounted working with Mermell to safeguard women's reproductive freedom, support bold, progressive leaders at every level in Massachusetts, and tackle issues of vital importance to our communities – from transportation to housing to climate justice. 
The Congresswoman said she admires Mermell's ability to be impacted by what she hears and sticking with fights until she wins, even when others have moved on.
"In a moment when our communities are drinking from a fire hose of insult and assault from the Administration in Washington, DC, Jesse's committed, compassionate leadership will be essential to lifting up the voices of everyone in the MA-04. I am blessed to call Jesse one of my closest friends and I'm so proud that she has stepped up to run for Congress."
Mermell said she is honored to have Pressley as the first endorsement of her campaign.
"Congresswoman Pressley is a force for good, a force for people and a force of nature and I couldn't be more honored to have earned her support in this campaign," said Mermell. "We are so pleased with the support we've received in building our grassroots movement for the Fourth District and can't wait to have leaders like Congresswoman Pressley helping build our critical momentum."