FOR IMMEDIATE RELEASE
March 9, 2020
Massachusetts State Council of Machinists Endorses Jesse Mermell for Congress
BROOKLINE – Jesse Mermell announced today that she has secured a major labor endorsement in her campaign for Congress from the Massachusetts State Council of Machinists. The Council, which is a member of the International Association of Machinists and Aerospace Workers (IAM&AW) and represents more than 1,500 machinists in the Greater Boston Area, selected Mermell out of a crowded Democratic primary field because of her commitment to standing up for Massachusetts workers.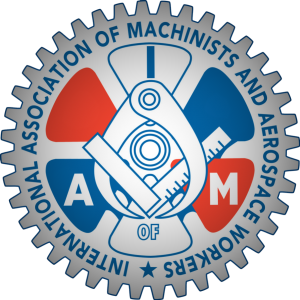 "The Massachusetts State Council of Machinists is proud to endorse Jesse Mermell for Congress in the Fourth District," said Jim Mastandrea, President of the Massachusetts State Council of Machinists. "We have endorsed Jesse because of her commitment to working families and her record of standing with and for workers on our issues and our picket-lines. From her personal experience as a union member to her professional record of advocating for better wages, benefits and protections for Massachusetts workers, it is clear that Jesse is the best candidate to stand up for the Machinists and their families in Congress."
"I am honored to receive the endorsement of the Massachusetts State Council of Machinists," said Mermell. "As a former union member, I've seen firsthand how unions protect workers and their families while strengthening our economy and our communities. I will be a champion for the hardworking people of Massachusetts in Congress, and I will stand up for better wages, stronger protections, and a fairer economy for all."
The Machinists' endorsement comes on the heels of endorsements from State Representative Carolyn Dykema and Hopkinton Democratic Town Committee Chair Darlene Hayes. They join a growing coalition of local and state supporters of Mermell's candidacy, including Congresswoman Ayanna Pressley, former Massachusetts First Lady Diane Patrick, Lawrence Mayor Dan Rivera, former state Representative Frank Smizik of Brookline, and local elected officials and state committee members from communities across the district.