FOR IMMEDIATE RELEASE
March 15, 2020
Mermell: Public Health First. Shut Down Massachusetts, Now.
BROOKLINE – Candidate for Congress Jesse Mermell today joined a growing coalition urging Governor Charlie Baker to better protect the people of Massachusetts by shutting down all schools and non-essential businesses immediately.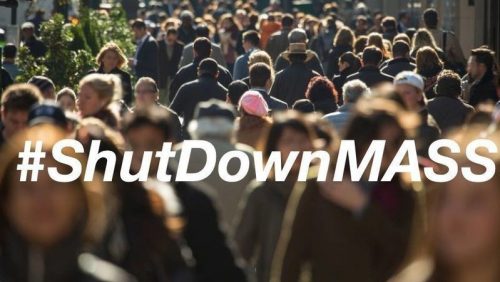 Mermell joined the #ShutDownMASS movement and signed the Change.org petition calling on Governor Baker to close all cafes, restaurants, and non-essential businesses to reduce community density and better contain migration of the virus. Mermell urged the Governor to give clear guidance to communities to better protect children and their families at home by shutting all schools in the state immediately and at least through April.
"It's clear there is no leadership coming from the White House and it's time for real leadership closer to home. That means listening to public health experts, taking a clear-eyed look at what's happening in parts of the world that have been dealing with the impacts of this virus for weeks, and shutting down non-essential public and private operations here in the Commonwealth without delay," said Mermell. "This is a time when public health comes first – period, full stop.
"Governor Baker has the opportunity to take decisive action right now to slow the spread of the Coronavirus, protect vulnerable individuals from exposure, and limit the strain on our health care system. Our state leaders must step up to prioritize the health and safety of Massachusetts residents above anything else. We are well past the point of operating as business as usual – this is a global pandemic and a national emergency which requires a response that is equal to the severity of the crisis. I urge Governor Baker to close all schools and non-essential businesses in Massachusetts immediately and at least through April."
Mermell took steps last week to postpone in-person campaign events or shift them to virtual events, such as her Virtual Campaign Office Opening with Congresswoman Ayanna Pressley on Saturday. She is continuing to elevate resources for residents of Massachusetts Fourth District during this pandemic, and urges the public to share resources that they know of so that she can amplify them as well. On Saturday evening, she posted a video demanding decisive, inclusive leadership from the White House that centers the most vulnerable among us.